In a world increasingly focused on reducing its carbon footprint and combating climate change, the transportation industry is at the forefront of a transition towards electric vehicles. While electric cars have garnered much attention, the demand for electric trucks is on the rise. In this article, we will delve into the hard-hitting statistics and challenges that make it clear that using electric trucks now comes at a considerable cost and poses substantial feasibility issues.
The Costs of Electric Trucks
Before we explore the limitations, let's emphasize the stark realities of electric trucks and their economic implications. There is a price to pay for sustainability, and it's important to understand these costs.
Increased Logistics Costs
Electric trucks, while promising for the world, significantly increase the cost of logistics. A typical long-haul trucking route using electric trucks would necessitate a substantial investment. Consider this: to run a 24-hour operation with two drivers on a single lane, you would need four electric trucks at around $400,000 each. On top of that, there's the infrastructure required for charging, which can easily add another $200,000. This inflates the cost for a single lane to a staggering $1.8 million. This starkly contrasts with traditional diesel trucks and could raise the price of transporting goods by over 1,000%.
Strain on the Electrical Grid
Full electrification of the U.S. vehicle fleet, including long-haul trucking, would place immense pressure on the current electrical grid. Domestic long-haul trucking alone could consume over 10% of the electricity generated in the U.S. today.  If we were to transition to an all-electric vehicle fleet, this demand could skyrocket to over 40%. Some states may need to generate up to 60% more electricity than they currently produce to accommodate these demands. This strain on the electrical grid highlights the substantial infrastructure challenges we face.
Raw Material Demand
Transitioning to electric trucks would necessitate an enormous supply of raw materials like cobalt, graphite, lithium, and nickel. The scale of this demand would place unprecedented pressure on global reserves and production. Depending on the material, electrification of the U.S. vehicle fleet could require anywhere from 6.3 to 34.9 years of current global production. This translates to a demand equivalent to 8.4 to 64.4% of global reserves, all to sustain just the U.S. vehicle fleet.
Charging Challenges
Charging the nation's long-haul truck fleet is a formidable challenge, amplified by the ongoing truck parking crisis. Current technology dictates the need for more chargers than there are available truck parking spaces in the U.S. This translates into substantial hardware and installation costs, totaling more than $35 billion for a system-wide charging network.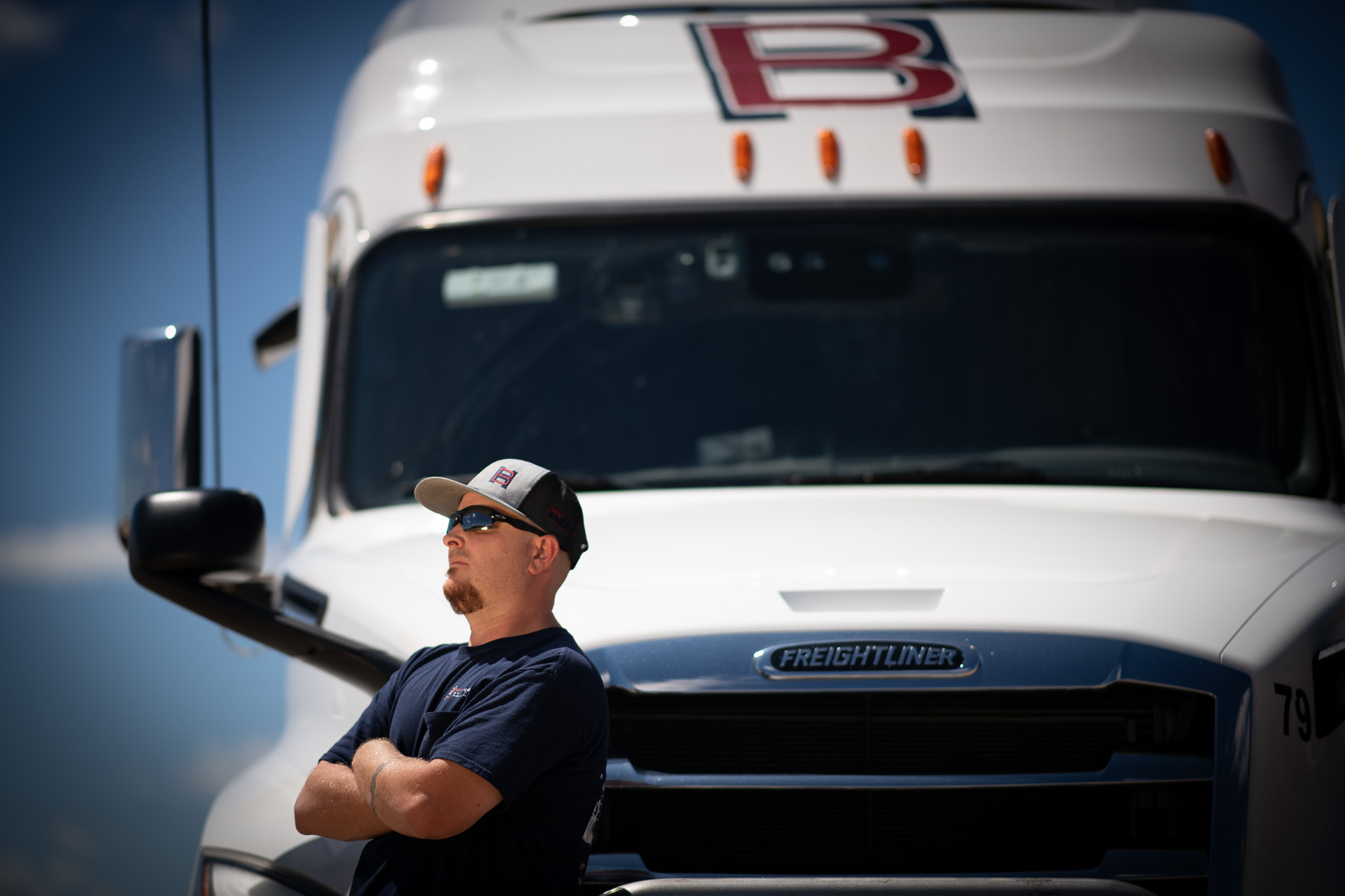 A Realistic Perspective
It's vital to acknowledge these challenges and costs when discussing electric trucks. While the future may hold the promise of a more sustainable transportation industry, the present reality presents us with substantial hurdles. 
At Brent Higgins Trucking, we share the aspiration of a sustainable future for our children and the world. We are committed to playing our part in leaving behind a cleaner, healthier world. While the potential of electric trucks is compelling, it's crucial to recognize the current limitations in both infrastructure and technology. These hurdles make it difficult to fully embrace electric trucks at this time.
For drivers who seek a company that truly cares for others, we invite you to consider Brent Higgins Trucking. We value your commitment and are dedicated to fostering a sustainable future. While the path to fully electric trucking may be challenging today, it's a journey we're ready to embark on together, responsibly and sustainably. Drive with a purpose, Haul With Higgins, and let's make a difference in transportation.